Buenos Dias!
We just received a Pay It Forward package from
Muskegon,
Michigan! This is what was
in the envelope....drum roll please....
1. A beautiful home made place-mat
2. Two book marks
3. A wooden carving of the state of Michigan
4. A BOOK of Fables by Arnold Lobel!!
My kids were so excited to pick up the package at Mailboxes! We[ve been reading and enjoying the book everyday! Who doesn't love Arnold Lobel's books_
(I will be adding more pictures shortly....a little computer crash on my computer...hopefully back to normal soon!)
If you want to see where others have sent their gifts from you can hop on over to Jenny's blog...there have been MANY more before us!!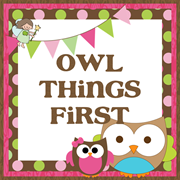 http://owlthingsfirst.blogspot.com/2012/11/pay-it-forward.html
We received a package from
Muskegon, Michigan and you can receive one from Boquete, Panama!
If you would be willing to pay it forward to 3 others, just leave your comment with your email address below. I look forward to sending you some unique items
for your class from Panama!
Chao!