Did you make it to the Facebook Party? It is still going on right now!!!:)
We are having so much
fun that we are going over our scheduled time! There are a TON of giveaways and FREEBIES so head on
over and have fun!
You can join in on the giveaways by scrolling through the
Homeschool Chicks Blog
:
You can also find all the links on our
Facebook Page...
Just a quick reminder----all drawings are open until midnight PST, so that's 3 a.m. for you east coasters.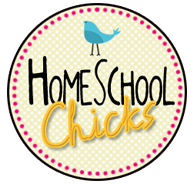 Just click on any of the pictures or links to get started! I hope you find something you can use for
this next year:) Ok, gotta get back to the party...