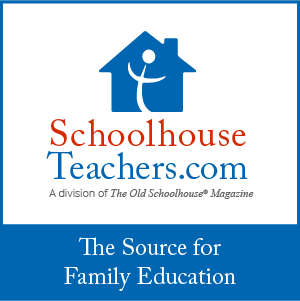 My first assignment with the Schoolhouse Review Crew is to become reacquainted with
Schoolhouseteachers.com
and their
yearly membership option
. The first time I looked at the website I didn't realize what it was. As I explored the website, I was pleasantly surprised by the family learning options available. I keep wondering, "How in the world did I miss this valuable resource?" This is just one of those affordable resources that you don't want to pass up.
As soon as I logged into the website I found some unique electives my children had been asking for. Here at Thetravelingclassroom, we love to take pictures! My 15 year old has been asking for photography lessons. Immediately we found a beginning photography class. He is already working through the two weeks of lessons and we are both learning a whole bunch about photography. Photography Lesson 1 consisted of a quick analogy lesson with homework. The homework was to read the camera's user manual and take a few pictures in auto mode. Lesson 2 was also a quick lesson on aperture with some more picture taking homework. Below is an example of the homework for Lesson 2, see if you can tell the difference.
Which do you prefer? (One draws your focus more to the flowers than to the leaves)
These photography lessons have been very easy to understand and learn from. My son is already asking for the next lesson.
What is it?:
Schoolhouseteachers.com is an online resource specifically geared toward helping home education classrooms. They offer a variety of teaching styles including lapbooks, Charlotte Mason, Classical, Christian curriculum, and Unit Studies. Their website has resources such as student classes, videos, lesson plans, on-line record keeping, curriculum planning forms, e-books, and audio presentations from homeschool speakers. They also offer family discounts on curriculum with your purchase. It is almost as if they have brought the home school convention to your doorstep.
Who is it for:
There are tools and curriculum available for PreK - High School.
Cost for membership:
The cost is $3 for the first month and then $12.95 for each additional month. They also have a special discounted price for the
yearly membership option
- $139. The annual membership includes the Gold membership to applecore on-line record keeping.
What you get
Over 50 courses: The courses are presented in audio, video, and PDF formats. There is a broad list of core subjects and electives: Art/Drama, Computer/Technology, Electives, Foreign Languages, History, Geography, Social Studies, Math, Music/Voice Reading, Writing, Spelling, Science/Nutrition, Special Needs, Just for Parents, and Extra Resources for Members.


Applecoresystem.com Silver Membership:
You receive: Course Tracker, Grade Reporting, Report Cards, Portfolio, and Attendance on-line record keeping tools. You can purchase the gold membership for an additional $10 for the year to have access to all of their tools (all of the above plus Scheduler and Transcripts).
Certificates Gallery
: There is an area for members to download a wide variety of certificates of accomplishment: from tying shoes to mastering multiplication skills. Here is a cute one we used:)
Course Checklists:
There are course checklists available for daily progress and skills learned for the whole family. There is a list for elementary, middle school, and high school. As I was looking through the website I made a yearly overview organizer. These are subjects that I would like to explore with my children.
If this is something you are considering for your family you can use this checklist also. You can download a blank copy
here
to take with you over to their website. While you are there you can jot down a few notes of subjects that might be helpful for your family.
And So Much More:
There is so much more I have yet to explore on their website. That is why I made the above organizer. There is no way we could explore all of the subjects covered in one month.
Review Summary
Pros:
I really like all the options available and resources for the price. There are many subjects to explore through a variety of teaching methods. It is an amazing resource for families with multiple children at different age levels and interests. There really seems to be something for everyone, including teachers.
Cons:
The site isn't very user friendly. My kids became bored quickly while looking at the website. Although there are great number of resources available to them, they were unable to appreciate it because it didn't capture their attention. The teacher needs to sift through the material to find what is appropriate for their students and then present it to them in a meaningful way. Because I am very visual person this website didn't really present itself for what it really offers at first glance. I am glad I was able to participate in this review to experience what it really has to offer.
Have you found anything in this resource that might interest you? Why would you or would you not choose this product in your homeschooling? Please share any thoughts you might have in the comments section below. You can also read more reviews here:
http://schoolhousereviewcrew.com/schoolhouse-teachers-review/

.
Thank you for traveling with Thetravelingclassroom ... I hope you found this review helpful:)