One of my most important homeschool essentials is you - fellow teachers who share their experiences & resources! You provide me with inspiration and encouragement everyday. I am hosting this giveaway on my blog but it is part of a bigger blog hop of 89 homeschool bloggers through TheSchoolhouse Review Crew sharing their "homeschool essentials".
During the past year I have found an essential resource that I just couldn't do without: collaboration with other teachers. Teachers always seem to be willing to help and give advice. At times I have found my curriculum is lacking something my kids really are in need of. This is an absolutely essential resource that I have come to appreciate greatly this past year. I love this about the digital age. All you need is an online connection and a printer. The resources are right at your finger tips.
I asked some of my teacher friends if they would be willing to share some of their resources with you - AND THEY SAID YES!!! We have all agreed to give away a gift certificate to our on-line shops so you can browse around and see if there is something you can use with your kids!
Win a Gift Certificate to one of these fabulous stores! There are 13 teacher friend stores, 13 gift certificates, and there will be 13 winners! Click on any of the store pictures to visit their stores and enter the widget below to win!
$20 TheTravelingclassroom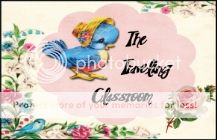 $10
Rebecca Reid Line upon Line Learning
Please enter the giveaway in the widget below:
a Rafflecopter giveaway
That's not all I have also asked some of my other teacher friends to leave links to some freebies in their stores that you might find helpful. So if you are looking for some homeschooling essentials I am sure you will find it here!
Wanted:
Teacher Stores to link up their freebies that are "homeschooling essentials" below.
If you have a freebie that you think homeschool teachers can benefit from please link up below:
Don't forget to visit some of the other homeschoolers who are sharing their homeschooling essentials...
Thanks for traveling with us,