I thought I would join this linky party to share a little of what we have been up to over here:)
This last week we went on a
Panama Family Friendly Field Trip
( My favorite school activity!!)

Horesebackriding
We started out in the valley of Alto Boquete near our house in Panama.
Everyone got their own horse. Me and my little peanut got to share one:)
In total we had 6 horses, 2 baby horses following along, and our guide's dog in our caravan!
We all stopped for a drink and readjusted our saddles before we headed up a steep muddy path to the top of one of the nearby mountains.
After a hard hike up the mountain (for the horses) we made it to the top to this beautiful mirador.
The horses rested and feasted on grass...
While we all enjoyed the view of the valley of Boquete, Panama.
There are a few white specks in the background...one of those is our house...
We had a wonderful time and I am sure we will be doing this again soon!
This week I also posted some
New Clip Art Items in my store
:
And of course I have a
New Freebie:) (click on the picture to download:)
And a
New Blog Button:)
What do you think?
Have you heard of Educents? Use
this link and sign up to get a FREE $5 gift card to start shopping!
Linking up with: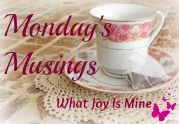 Thanks for traveling with us,