UberSmart Software is a downloadable software program that you can use on almost any computer. This software is for
Windows 7, 8, XP and Vista ONLY. Sorry no apple computers with this one. On a positive note, y
ou don't have to be on-line for the kids to use it.
Geared for grades K-6, but younger or older kids can also benefit from this software. It offers multiple levels of math fact learning. Included in the software are Dot Cards (like adding domino faces in the picture above), Keyboard Entry (Ten-Key Numbers in the picture below), Flash Cards (add and subtract through 9, multiplication and division to 12).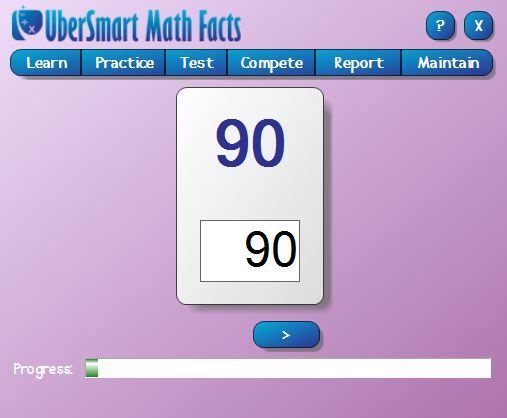 I received
UberSmart Math Facts
, for the purpose of this review, to use with my own students. All I needed to do was download the software, input our user name/passwords, and then we were ready to start. My two younger children, ages 5 and 8, loved using it for mastery of their addition/subtraction facts. They each started at 0 for their addition facts and quickly moved forward. They had an immediate sense of accomplishment right from the start. More then a few times I heard them yelling, "hey mom, look I mastered 6 ...7...8...!" Since the kids love to get on the computer, this has been a great resource for them to focus on math facts in addition to their daily math work.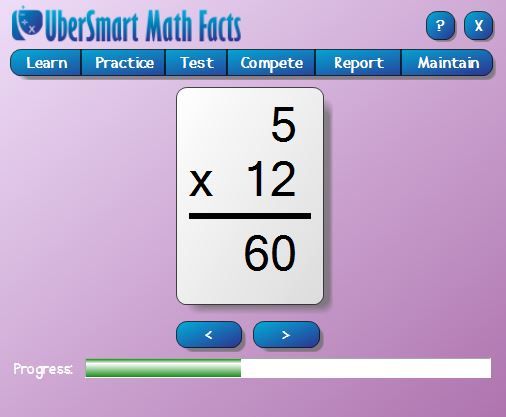 My older kids ages 10,12, & 13 wanted to jump on and give it a whirl. They loved the challenge of beating the clock and would boast of how fast they master their 0's. I am so glad they had fun with it:) They also enjoyed trying to master their speed with all the higher multiplication sets as well as their number keyboarding skills.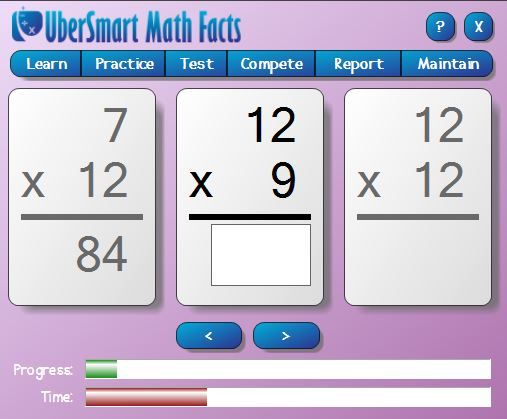 As a teacher here are some of the things that I really liked about this software. First of all, it works just like a set of flashcards with the student or teacher increasing their speed. Also, I could change the time limit for each set, to challenge them to work a little bit harder. Something I especially liked is that this software is clean and effective. No extra agenda and funny animation - just math flash cards. Since the kids can use it independently with out need for supervision or help, it frees me up and gives me a report to assess my student's progress and needs. Finally, they offer
FREE math facts worksheets
that compliment the program:)

This software can be used with eight or more students making it great for any classroom setting. Valued at $24.95 for standard home use. If you decide to buy it before Sept. 30, 2014 you can get 30% off using the code "v4 Early Bird"
You can also try it out now using their
30 day FREE trial
.